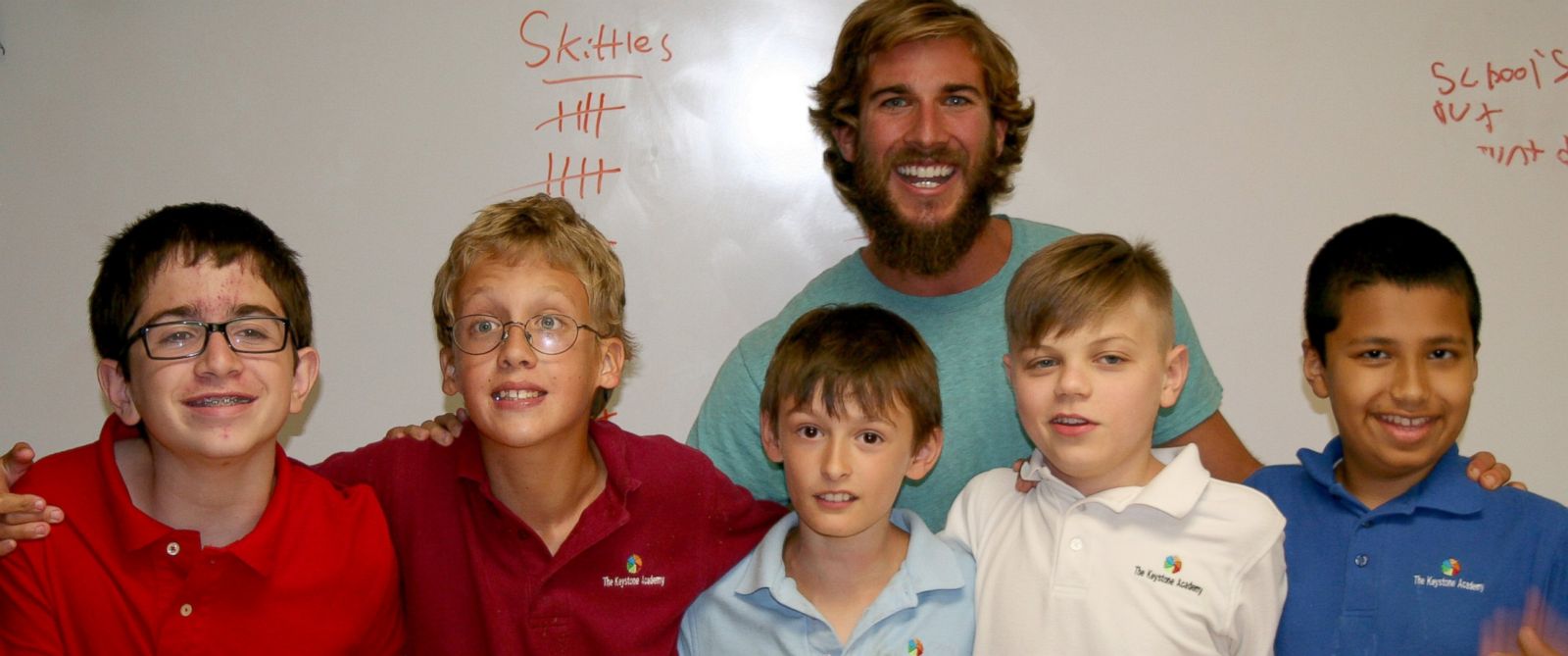 From Danny
To me, there are few skills more important than learning how to use a "Language of Love." It's amazing to me how just a few simple words, sincerely spoken, can change a moment, a relationship, or a community.
What is a "Language of Love"? Well, Mara and I teach a whole class about it. I first learned it from a mentor of mine about 15 years ago, and have been studying and applying it ever since in just about every area of my life.
Let me give you an example of someone who has mastered sincere compliments, boldly spoken. His name is
Chris Ulmer
, he is a special education teacher that works with children with autism, traumatic brain injury, speech apraxia, or a host of other challenges. He spends the first 10 minutes of class EVERYDAY offering sincere compliments to each student individually. It has transformed them. See for yourself.

A+ TEACHER: Special education teacher begins each day by complimenting students, one by one. http://abcn.ws/1X5GWuY
Posted by ABC News on Tuesday, November 17, 2015
He started doing this three years ago when he created a theme for each day of the week. Tuesdays were "Toast Tuesday", and involved him complimenting, or toasting, each of the students. Chris said "I noticed the kids were always more motivated, happier and better behaved on Tuesdays. So we started doing it every day." He says their confidence and self worth has skyrocketed. After a few weeks of doing this, his students started complimenting each other. They never insult each other, and actively work to help one another.
All this from starting the day with sincere compliments and love.
The key here is sincerity. No flattery is allowed. Flattery isn't designed to empower or uplift someone, it is designed to manipulate and control them with your words. The goal of flattery is to gain power or favor of some kind. The goal of sincerity is to give power away and freely empower others.
I suppose a blog post about sincere compliments wouldn't be complete if I didn't offer one to each of you.
Mara and I absolutely LOVE you. And I'm not just talking about the collective "you". I'm speaking to YOU specifically, whoever has graced the pages of this blog today, or any day before. You amaze us! We're blown away by the kind of community YOU have helped to create. Because of the Love YOU bring to this page and to the comment section, this is a place where difficult things can be discussed with love and compassion and respect. Thank you for doing your part to make this space sacred. We are grateful for your presence.
With Love,
Danny
P.S. Our new mentoring/coaching practice has been growing and we've been LOVING it. For all of November, we're offering 2 for 1 mentoring sessions (by Skype, GoogleTalk, phone, or email). And if you don't love the session, we offer your payment back in full. Sign up
HERE
.